To celebrate Green Initiatives' continuous, ongoing yoga learning and awareness, on the eve of International Yoga Day (June 21) we are organizing a slightly special session which will include a film screening ('The Connection'), discussions with practitioners, and a special yoga session.
Bring your own mat or borrow one from us, watch a film, engage in a mind-body discussion, share your story and help us bring more people to understand and make yoga a part of their life. 
(READ: Sunday Yoga – Standing Still in a City That Never Rests)
16:00-16:30 Registrations & networking
16:30-17:30 Film screening ('The Connection')
17:30-18:00 Discussions and sharing
18:00-19:00 Yoga
19:00-19:30 Healthy food & drinks
The Connection - Film Synopsis
The Connection is a film about how frontier research is proving that there is a direct connection between your mind and your health. The film features scientists, researchers, writers and doctors, as well as remarkable true stories of people adding mind body medicine to their healing toolkit to recover from severe back pain, heart disease, infertility, cancer and multiple sclerosis. While the science is complex, the solutions for people suffering with illness are astonishingly simple.
The film shows that we can counter the harmful affects of stress with an equally powerful relaxation response triggered through specific techniques such as meditation. It shows that emotions can impact the course of an illness for better or for worse and could even be the difference between life and death.
"We have more say in our own health than even our doctors."
Jon Kabat Zinn, Ph.D., Founder of Mindfulness-Based Stress Reduction
This is a film for people who have tried everything. It offers answers and proves that you can change your mind, change your health and change your life.
Raj Bala
Raj Bala, or 'Raj' as he is popularly called, has been teaching yoga since 2003, since he received his training at the Universal Yoga Centre in India under Vijay Amar, who has a distinction of 40,000+ hours teaching yoga.
Raj is trained in Ashtanga, Hatha, hot and flow yoga, and E-RYT 500 certified by Yoga Alliance®, the largest global nonprofit association with a mission to support and promote integrity and diversity in teaching yoga.
Raj has taught yoga in different parts of India, has deep appreciation and knowledge for nature and ancient Indian culture and traditions. He has been based in Shanghai since 2005, teaching at Wills Gym all through, apart from several private lessons.
Raj is also a trained massage therapist with over 6 years experience in Swedish and deep tissue massage.
---
Advance payment is mandatory. Please pay at this link or scan QR code below: https://yoopay.cn/event/37785361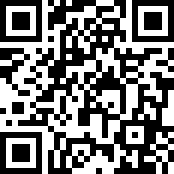 Event Details
23 Jun 2019

4:30 pm – 7:30 pm

KerryOn Space,

3F, Jingan Kerry Center, N3-27 (near the bridge),

1515 Nanjing West Road, Shanghai

Jingan Temple Metro, Line 2/7, Exit 6

View on Baidu Maps View on Google Maps