As China's cities struggle to manage the exponential growth of urban waste streams, the need for circular systems where waste is a resource is clear.
Through this event, participants will hear about the potential for entrepreneurs and young professionals about the opportunities to develop businesses and careers that will help close the loop on waste to overcome this challenge.
UB QIU
Sustainability Lead | North Asia, Interface
UB Qiu is the Sustainability Lead for North Asia at Interface, a global modular flooring company. She leads internal and external engagement around the company's sustainability strategy, drives localization of Interface's global initiatives in North Asia's context, and supports the mission to create a climate fit for life at all levels.Prior to joining Interface, UB was a Sustainability Consultant with E&Y's Climate Change and Sustainability Services team.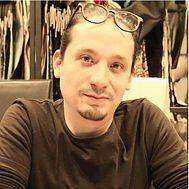 EDUARDO GARZA
Creative Director & Partner | Waste2Wear
Eduardo Garza is a Mexican designer based in Shanghai. He is the creative director and partner of Waste2Wear. He uses his creative skills to lead a multidisciplinary team to create awareness on social and environmental issues and to design and implement impact solutions to help companies become more sustainable through innovation in Circular Economy.
https://www.coresponsibility.com/event/circular-economy-in-china/